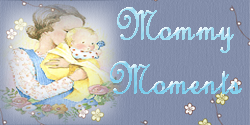 I have two favorites among the Mommy Moments entries that I made. Sorry Chris! Your description is to pick one but these two equally hold a special place in my heart.
First Picture
I love this Mommy Moment entry because it brings back lots of different memories - my fearful and yet victorious birth experiences (I remembered I haven't told the whole story yet), my first time holding my own baby, my second time being a mom, the significant faces of my newborns and more. There are also lots of emotions I felt when those pictures were taken that will be remembered everytime I see them.
Sentimental
I'm naturally a sentimental person. The photos in this post make me feel sentimental. Breastfeeding brought me hardships, sickness, tiredness, boredom but yes the memory of breastfeeding my baby is sentimental for me now.
Thank you for hosting this meme Chris!
Mommy Moments
has been a significant part of my blog.
See more favorites
here
.