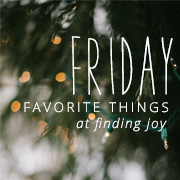 I'm joining first time!
Not only because I'm also a mother. But because I want to join
Rachel of Finding Joy
in celebrating the ordinary in motherhood. Because it's true that in the midst of the messy floor, constant bickering and arguing about who found the one specific red building block first when there are ten of them, who hit whom first, who's play idea is better and therefore should be followed chaos, you can find joy in the everyday ordinary life. I'm blessed to be with my kids 24/7 and be there when they call me. I chose the stay home, plan 365 meals a year, do the laundry, laundry folding, clean spilled milk and food splatters, clean the toilet, tidy up the kitchen and sink, weed the garden motherhood. Sometimes all the everyday things can be suffocating. Sometimes my kids see a mommy turn into incredible hulk. That's not a fun thing to see. Not a fun thing to be in either.
We talk about mommyhood hardships with friends. You know that moms like you experience the same but still every person's pain is unique. I've read that a long time ago and it's true. But most often it's an alone thing. No one can do it for you or for your kids and family but only you. So to celebrate the little things helps. Makes a difference big time.
Here are my favorite things this week.
Pancakes for breakfast. They're not perfect shaped and one's a bit toasted coz the flame was too much then two I threw coz the center didn't cook when I reduced the flame. Winter likes maple syrup eyes and mouth on his pancakes. Zach likes them with butter and strawberry syrup. Presentation sucks. But my kids' smiles and countless I love you with kisses and hugs and I love your cooking mommy made me feel like a 5 star hotel chef.
Quiet mornings. I'm lucky for mornings when I wake up early and I glance at my kids still sleeping soundly. My kids are early birds most of the time. I walk like a cat and go out in our garden. I listen to the stillness and quietness. The sweet smell of our flourishing Sampaguita (Arabian jasmine) is as fresh as the morning.
Collaborating. It's really a joy for me to watch my sons collaborating in building block forts, Lego automobiles and robots. I don't allow them to make a mess. But they do apparently always. But when I see them enjoy creating anything and playing together, that's joy. But I do get stressed out seeing toys all around the floor. I'm not a perfect angel martyr happy mom! They need to clean up all their mess before watching tv. Zach just got grounded the other day when I told him to clean up their toys but instead kept whining.
Ice Candies. Mango flavor. There may be snow on your window pane today but it's summer hot in our part of the world. Making ice candies is as simple as making fruit juice (good with lots of milk plus your fave scraped fruit and sugar) and put in plastic tubes to be eaten when frozen. Zach offered to help. I let him put each unfrozen ice candy in the freezer. We all loved it. Twenty seven pieces when frozen was gone in one sitting. Third batch is now freezing. Making ice candies might be a summer top hit for us.
Mani and pedi. I rejoice when I see my hands and feet now looking like they're really a woman's. It feels good when someone does the dirty job for you sometimes.
I'm looking forward for a worship camp. 2 days and 2 nights at Casa San Pablo. Starting at 12 hours from now. It's I and hubby with church songleaders (Philippine churches) minus the kids. Woohoo! Not that I'm happy not to bring the kids with us but kids aren't allowed to the workshop. I'm sure of great fellowships, pumped up spirits to serve, new songs and lessons and jamming nights.