This is an overdue post so now I don't know how to start. It was rainy the past whole week so the connection was again intermittent. I wasn't able to post this fresh. Tsk!
We brought a cake to the children's ministry at church on Sunday, the day after Winter's birthday. I didn't count how many times he blew the candle but other kids need to put out the fire for him. He can't be a firefighter. Heehee :D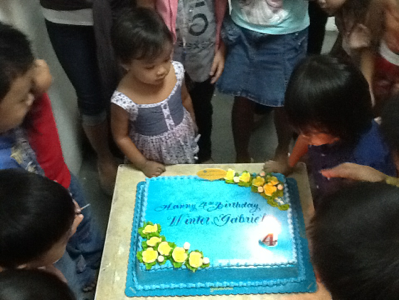 He got a toy truck as gift from ninong and ninang (godmother and godfather).
And a punching bag and boxing gloves from Tita kitts and Tito G.
We ate dinner at Flavors of China with my in-laws.
"Kanin pa lang, solve na!"
Blizzards for dessert courtesy of Lola.
The kids burned their energy at Tumble World.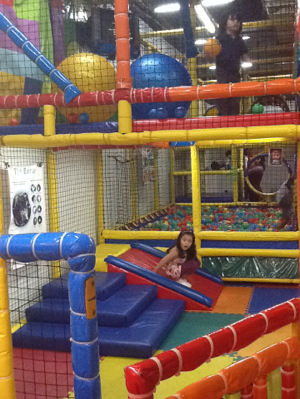 After an hour of play, their batteries still aren't discharged. The kids played at Tom's World. No more photos as I retired at the seat outside the arcade.