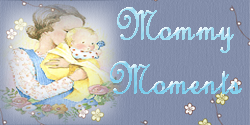 Hubby and I always agreed to be more spiritual - loving, nurturing and patient parents.
Pursue family devotionals every Saturday morning. Got to save and buy them the Veggietales Bible - goal for the first quarter. (more opps pls.)
Zach will be five....FIVE! in July. It's been really so fast. We need to finish Kumon Math program then try homeschooling for preschool. fingers crossed.
Gabe will be three in December. Need to read more to him to help his speech development and aid in his early reading skills. Nurture his interest in music with more singing and dancing together. Maybe buy him musical instruments.
Take the kids on family field trips like plays, shows, museums and parks.
Enroll Zach to taekwondo, swimming and art classes, things that he's interested in. Then let him decide which one he wants to continue.
Be a calmer mommy. Do you know that mothers create the ambience in the home?
Read more. And to be able to do that I need to be wise with my time management.
Be consistent with my blogging habits. Post, bloghop and comment to other blogs regularly. I want to maintain another blog of my own domain.
Another important thing is that before I could be a better mom, I need to be a better wife first. :)

Some items have been in my list before. Like the second one. With God's help we can achieve our goals for the year.
Click the badge above if you want to share about your New Year's List.