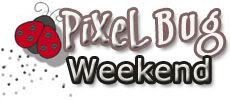 We've been thinking of giving encouragement and as well a bonding time for the married women in the church. After much thought and even though we knew that this is a hectic month, I and Rachel, the masterminds of this event, pushed through with the "All Women Get-Together" before the year ends. We had it last Sunday in our house.
Since we all came from church, all were anticipating lunch. We had skewered chicken, palabok from Goldi, Rachel's Buko Pandan, juice and iced tea. My hands and mouth were busy that's why I totally forgot to take a picture of our lunch =D
Watching New Moon

Some are more interested in baking Chocolate Chip Cookies and Polvoron making with Ate Alice.

Playing Icebreaker (Part2). I didn't know this game could be as intense. The question I picked was "What is it that you've been wanting to tell someone in the group?" There's no way but to be open so I got my eyes wet and Rachel's...and the others' too hehe. What I really wanted to tell Rachel was my love for her and admiration for her zeal for God and her love for the disciples. But I also had a bad heart that I felt for her so recently so I expressed that up first. It felt good to have been open and get resolved. Whew!
All women daw pero ang mga husbands namin andon din sa tabi-tabi ;)

2nd row L - R: Nadine (Maddie's daughter), Cecile, Nanay, Tita Eve
1st row L - R: Madel, Winter and Me, Laarni, Ate Leony, Rachel
sitting: Ate Alice and Maddie
At the end, it was decided that we'll have this kind of event for all the women (this was invitational due to a small venue) every month. Next stop is Cecile's house in San Pedro since we discovered from the Icebreaker that she loves organizing and spearheading events especially feeding programs. I'm excited! From the finished product of cookies 'n cream polvoron and choco chip cookies, we realized that we could learn more recipes and crafts during our get-togethers and use such for fundraising projects for church events.
Was plastered that night but I really enjoyed the day especially the Icebreaker part.
Do you want to share about your weekend? Just click on the badge above to join
Pixel Bug Weekend.